Kansas City, also known as "The Heart of the New Midwest", is a hub of creativity, music, art, entertainment, and business.
During the three day Conference, we invite you to experience all that Kansas City has to offer.
Learn more about top-rated attractions in Kansas City below and go to VisitKC.com for more information about seasonal attractions, deals, and more.
When it comes to barbecue, Kansas City is a regional style rooted in a history of tradition. With over 100 barbecue joints within city limits and endless variations on the region's sweet and somewhat spicy tomato-based barbecue sauce, there's lots of ways to enjoy the flavors of KC.
Nat'l WWI Museum and Memorial
The National WWI Museum and Memorial is America's leading institution dedicated to remembering and understanding the Great War & its enduring impact on the global community. The museum features more than 300,000 objects and documents and interactive displays.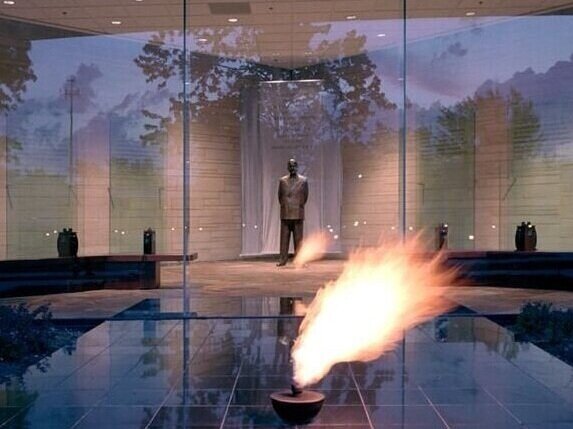 Harry Truman Nat'l Historic Site
President Harry S. Truman took America from its traditional isolationism into the age of international involvement. Today, visitors can take a guided tour of the Truman Home for an in-depth view of the personal and family life of the 33rd President of the United States.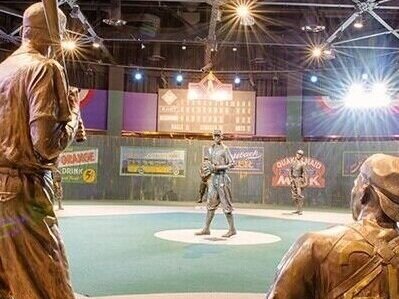 Negro Leagues Baseball Museum
The Negro Leagues Baseball Museum is the world's only museum dedicated to preserving and celebrating the rich history of African-American baseball and its impact on the social advancement of America. Located in the heart of Kansas City's Historic 18th and Vine Jazz District.
Nelson-Atkins Museum of Art
The Nelson-Atkins is a gathering place for people to share and contemplate the greatest creations of humankind. Admission is completely free, and the museum features works from a variety of cultures, time periods, and artistic mediums.
Kemper Museum - Contemporary Art
Kansas City's free contemporary art museum, Kemper Museum of Contemporary Art opened in 1994 and boasts a rapidly growing Permanent Collection of modern and contemporary works of art from around the world.
Through a unique collaboration with the American Museum of Natural History, the Museum at Prairiefire invites you to understand and take a hands-on journey through natural history and culture in the region and around the world.
The American Jazz Museum, a Smithsonian affiliate, showcases the sights and sounds of jazz through interactive exhibits and films, gallery exhibit space, a visitors center, the Blue Room Jazz Club, and the Gem Theater. Located in the Historic 18th & Vine Jazz District.
The Starlight Theatre is a 7,958-seat outdoor theatre that presents Broadway shows and concerts. It is one of the two major remaining self-producing outdoor theatres in the U.S., and it presents many national Broadway touring shows.
Kauffman Center - Performing Arts
The Kauffman Center for the Performing Arts serves as a cultural cornerstone for Kansas City and the region, delivering diverse performing arts experiences such as Kansas City Ballet, Lyric Opera, Kansas City Symphony, and other innovative programming.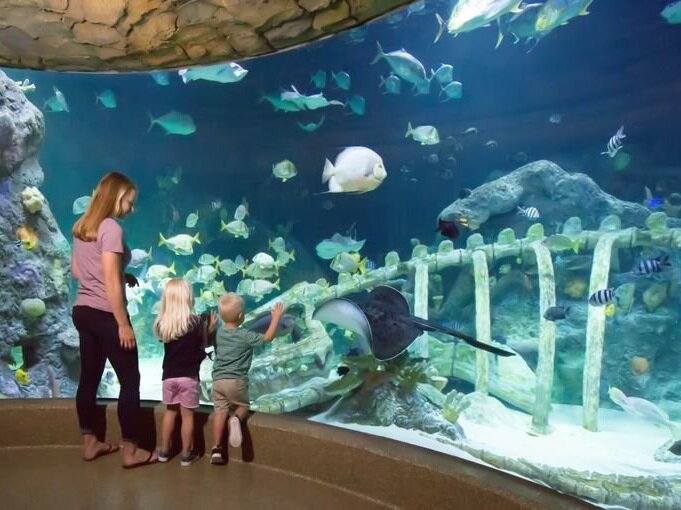 The Sea Life Aquarium offers aquarium exhibits, a rockpool experience, a sea dragon exhibit, a 180 degree ocean tunnel, a stringray bay, and more. They are open 365 days a year and offer discounts for purchasing tickets online.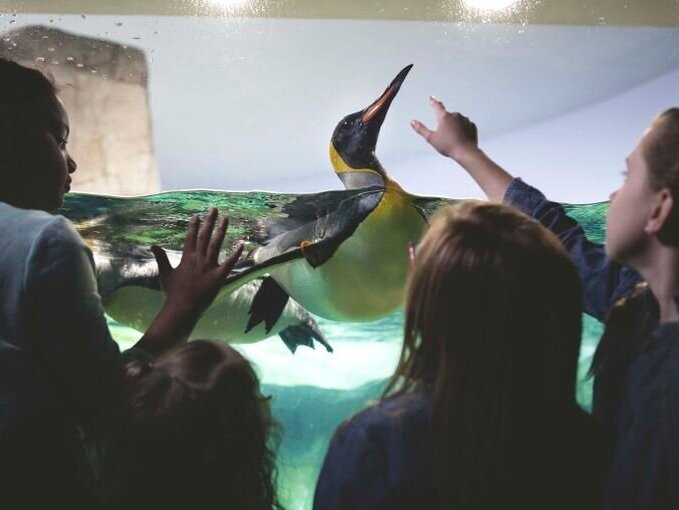 The Kansas City Zoo is located in historic Swope Park with easy access from I-435 and Highway 71, just minutes from downtown, the Country Club Plaza and surrounding metro cities. They offer animal exhibits, zookeeper chats, animal shows, and seasonal events.
The Money Museum is located within the Crown Center District. The free walk-in experience includes interactive exhibits on banking and finance, the historic Harry S. Truman Coin Collection, and the Bank's Cash Processing and Vault viewing area. Must present valid state-issued photo ID to enter.
When the Steamboat Arabia sank near Kansas City on September 5, 1856, she carried 200 tons of mystery cargo. Lost for 132 years, she was recovered in 1988 and the artifacts — from clothing, china, guns, dishes, and the world's oldest pickles — are on display at the Arabia Steamboat Museum.
Nat'l Museum of Toys and Miniatures
Captivating for children and adults alike,The National Museum of Toys and Miniatures exhibits the art of the imagination through the world's largest collection of fine-scale miniatures and one of the nation's largest collections of antique toys. Closed on Tuesdays and major holidays.
The TWA Museum provides information to the public emphasizing the story, history and importance of the major role TWA played in pioneering commercial aviation. From the birth of airmail to the inception of passenger air travel, to the post-WWII era of global route expansion, TWA led the way for 75 years.
Kansas City Speedway is a 1.5 mile tri-oval racetrack that hosts two annual NASCAR race weekends and over 200 other year-round events. Visit their website to see what will be happening during the Conference.
The Kansas City Royals baseball team will celebrate their 47th season at Kauffman Stadium in 2019. Visit their website to learn more about stadium tours and game days.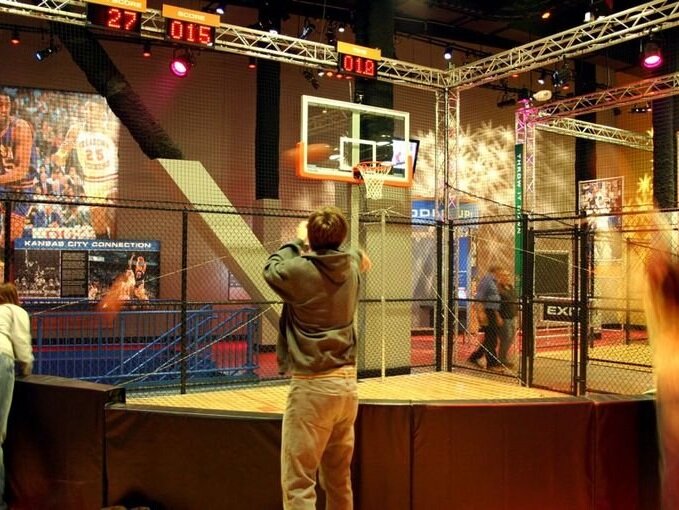 College Basketball Experience
An interactive facility where fans can immerse themselves in the game, from skills challenges to capturing your own call of a historic game at the ESPN-U Broadcast Desk.
Worlds of Fun is a 235-acre amusement park featuring rides, attractions, and more. Admission to Worlds of Fun includes access to Oceans of Fun, a water park adjacent to the amusement park.
City Landmarks & Shopping
The 100 year old Union Station is a hub of culture, education, and entertainment. Visit traveling national exhibits, 3D movies on the Extreme Screen, explore our world in Science City, or enjoy a cup of coffee or meal in this beautiful, historic building.
A free visitors center which walks visitors through Hallmark's humble beginnings in Kansas City, to their famous collaborations with world leaders and artists and offers samples of current products.
The outside of the WWI Museum is a tranquil memorial that offers spectacular views of Kansas City. Guests can purchase tickets to ride an elevator and then climb 45 stairs to the top of the memorial, which has a 217ft high open-air observation deck.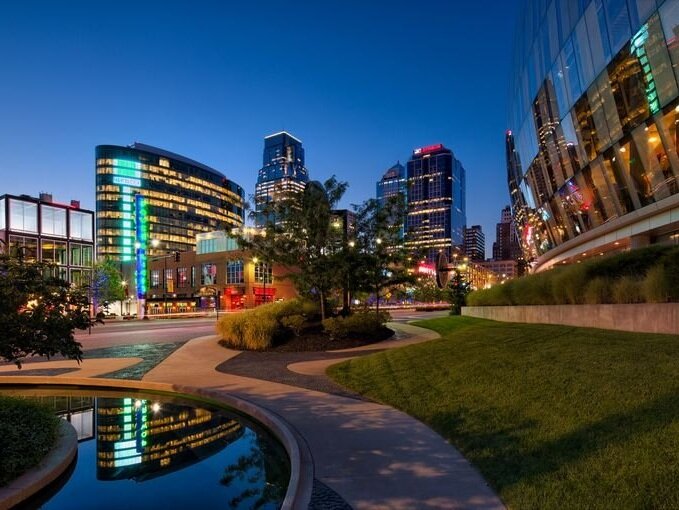 The Sprint Center is a multi-purpose arena with seating for more than 19,000 people. Apart from concerts, the Sprint Center hosts the Big 12 Men's Basketball Tournament & other major sporting events.
The Country Club Plaza features 15 blocks of shopping and dining in the heart of Kansas City with 100 stores, 30 restaurants, and romantic Spanish architecture and European art. There are more than 240 artists featured in the plaza.
The three-level Crown Center Shops feature more than 40 locally-owned shops, restaurants, and unique specialty stores, headlined by the headquarters store of Hallmark Cards. There are also music venues, theater halls, and free activities for the whole family.
We hope you will enjoy the unique, vibrant culture of Kansas City during the Western Pathways Conference!
For more information about these activities, as well as up-to-date seasonal event information, please visit the tourism department's website below.